General Information
The Artist Residency program was conceived of as a regenerative intercultural meeting place, where international artists can share experiences and sensibilities. The residency is aimed particularly at international artists who are enthusiastic about working within Toffia's environment. The program offers artists the opportunity to confront new ideas or experiment with their work and the particular territory of Sabina region.
The residency is open to individual professional artists working in puppetry/marionettes (all forms), visual arts, photography, film & video, music/sound art, media arts, performing arts and creative writing*. Each residency period concludes with an Open Studios day.
* Please note that we cannot provide facilities for printmaking, sculpture, ceramics or large-scale painting.
Location
The residency is hosted within a deconsecrated 13th Century church (now a theatre) and an adjacent building, which also hosts various cultural activities for the community (theatre, concerts, etc.) Located in Toffia – a small and quiet medieval hilltop village in the middle of Sabina – about 60km NE of Rome.
Duration
1 month.
Spring session: April, May, and June.
Autumn session: September, October, and November.
Paid by Host
Accommodation & studio spaces. Utilities & administrative costs, internet service.
Paid by Artist
33OC is a nonprofit organisation currently functioning without any external financing. At the moment, we can continue to host artists only on a fee basis. The cost is 250 Euros/month per artist. Residents are responsible for their travel, work materials, food and personal expenses during the residency.
Autumn 2020 update:
Considering the evolving circumstances in which we all find ourselves due to the COVID-19 pandemic, and after reviewing the various scenarios, we determined that it would be safest to cancel the Autumn 2020 season.
Application deadline for Spring 2021
EXTENDED TO DECEMBER 31, 2020 (Midnight Central European Time)
The application can be made online only via the link below. We do not accept applications via email.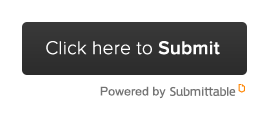 The residencies are intended as professional development opportunities for contemporary artists. Artistic merit is the basis for all selections. Proposals for our self-directed creative residency must be compatible with our location and the available workspaces, facilities and resources.
Please Note: Accepted applicants must be able to speak and understand English.
For more information about the Artist Residency Program please read the FAQ page. If you have additional questions contact us.
Member: